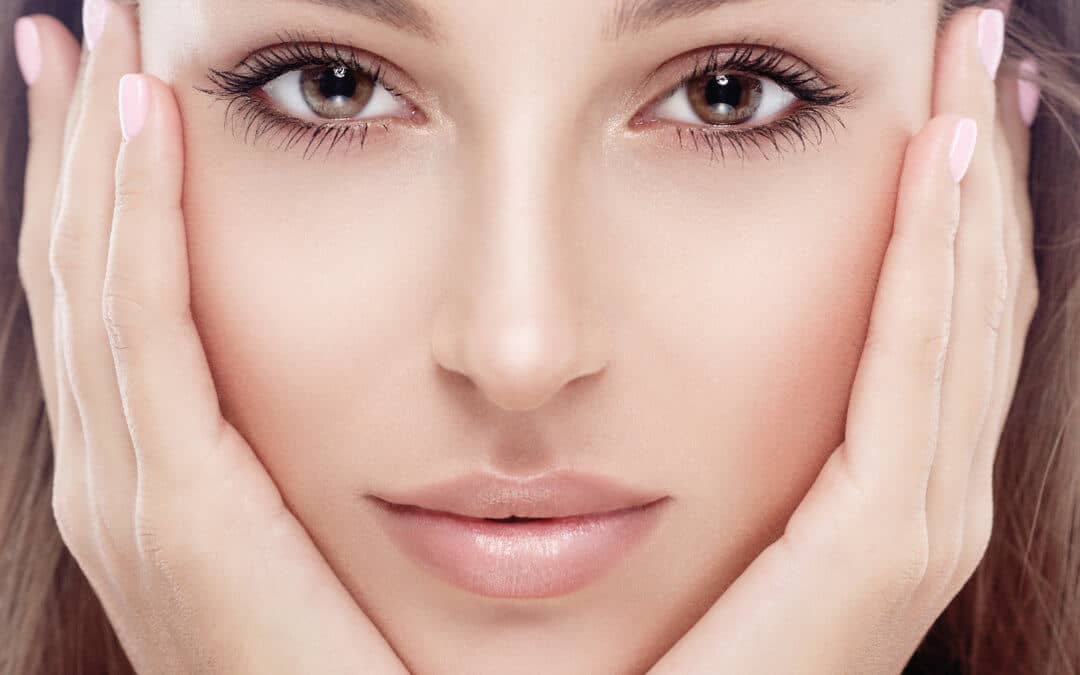 Enhancing eyes – target rejuvenation with fillers
28-08-2018
Hollows and dark circles around the eyes are a very real problem for many of us and at any age, heavily impacting on our youthful appearance. Our Founder, Director & Aesthetic Artist Amish Patel, discusses how enhancing your eyes by target rejuvenation with fillers is a choice for many.
Eyes are very often the first feature we notice about each other. Along with a smile, they are also an area of the face that may show early tell-tale signs of ageing. Did you know that the skin around our eyes can have a biological age of up to 22 years older than other areas of our face?
Ageing and environmental factors, such as sun and pollution, can have a negative impact on the appearance of our eyes, as muscles weaken and struggle to hold the skin taut.
Skin also changes because collagen, the protein that gives structure to our cells begins to degrade. Collagen provides elasticity and, without it, the skin wrinkles and sags, often leading to bags under the eyes.
Frown lines, crow's feet and the elevens (or the vertical creases between our eyebrows) can also add years to our face, accentuating tear troughs and making us appear older than our years.
Thankfully there is a solution that can add sparkle and ideal for enhancing our eyes and requires little downtime and immediate results.
Tear trough treatment is a simple non-invasive procedure that refreshes and rejuvenates the area around the eyes, eradicating the under-the-eye shadows and dark circles and enhancing the eyes to give a rested appearance and making the whole face appear brighter, more youthful.
At Intrigue Cosmetic Clinic we apply filler gently using a cannula rather than a needle. This allows for a more precise application that is kinder to the sensitive and thin skin around the eyes, plumping up the volume and boosting skin that has lost its elasticity.
The filler procedure is safe and can take as little as 30 to 45 minutes with no downtime, limited swelling and bruising, and offers a temporary solution that lasts between nine to 12 months.
So reverse the damage wreaked by unhealthy lifestyles, sleepless night and ageing with this pioneering procedure. In the meantime, here are our tips to look after your eyes…
Get your beauty sleep. A good night's rest really is a natural anti-ageing measure and regenerates us mentally and physically.
Factor in some good habits. A healthy lifestyle, including a nourishing diet, helps to reduce the formation of those unwanted lines, wrinkles and blemishes. Alcohol dries out our skin, creating fine lines and wrinkles, and even sugar can impact negatively on our appearance, dulling skin and making us lose our sparkle.
Hydrate by drinking water – without it we can develop dry, bloodshot eyes
Limit exposure to sunlight, even during these winter months. Lines can develop due to UV damage. Use sunglasses to protect your eyes from the sun's rays as well as the sensitive skin around them. Use a protective sunscreen on your face.
Have a digital detox. Some research suggests the blue light from laptops, tablets and smartphones may be more damaging to our skin than UV rays – affecting everything from pigmentation to early signs of skin ageing. So, make sure you take those breaks.
Turn down the heat. Central heating is renowned for drying out skin. Dry and flaky skin around the eyes can lead to itching and discomfort as well as make eyes look older than they really are by accentuating crow's feet.
Be kind to yourself. Harsh makeup remover or cleansing habits, such as dragging the skin around the eyes, can cause damage – but don't forget remove makeup before going to bed
Consider investing in a good eye cream, such as the iS Clinical Youth Eye Complex, a mix of peptides and antioxidants that prevents visible signs of ageing while keeping the skin around the eyes moist, smooth and protected all day long. It reduces the appearance of fine lines and wrinkles (including crows feet) and diminishes dark under-eye circles.
For Further Brilliant Reading, Try Our Essential Guide On Myths About Botox Debunked.
BACK TO BLOG