GIVE THE GIFT YOU WANT TO RECEIVE
Intrigue Cosmetic Clinic Gift Voucher
Whether it's a birthday, anniversary or other special occasion either for yourself or someone you love, our Gift Vouchers come in the denomination of your choice and can be redeemed against any aesthetic treatment or product we offer. Our Gift Vouchers are valid for 12 months from the date of issue. Give the gift you want to receive.
Contact us on 0333 366 0303 or email [email protected]. We'll be delighted to arrange your Gift Voucher and will ensure it's posted out to you within 24 hours of receiving your order to the location of your choice or, of course, you can pop in and collect. Whichever you prefer!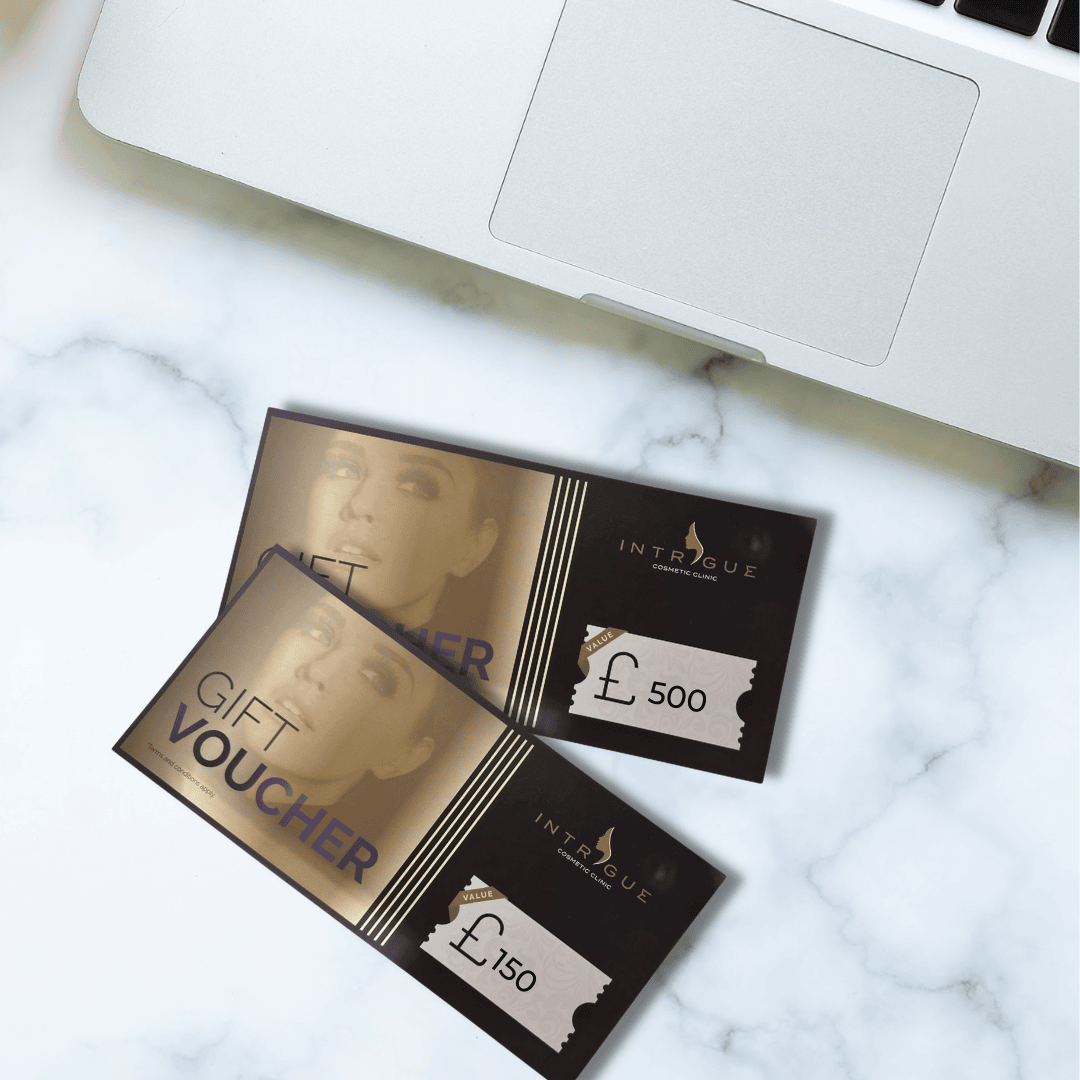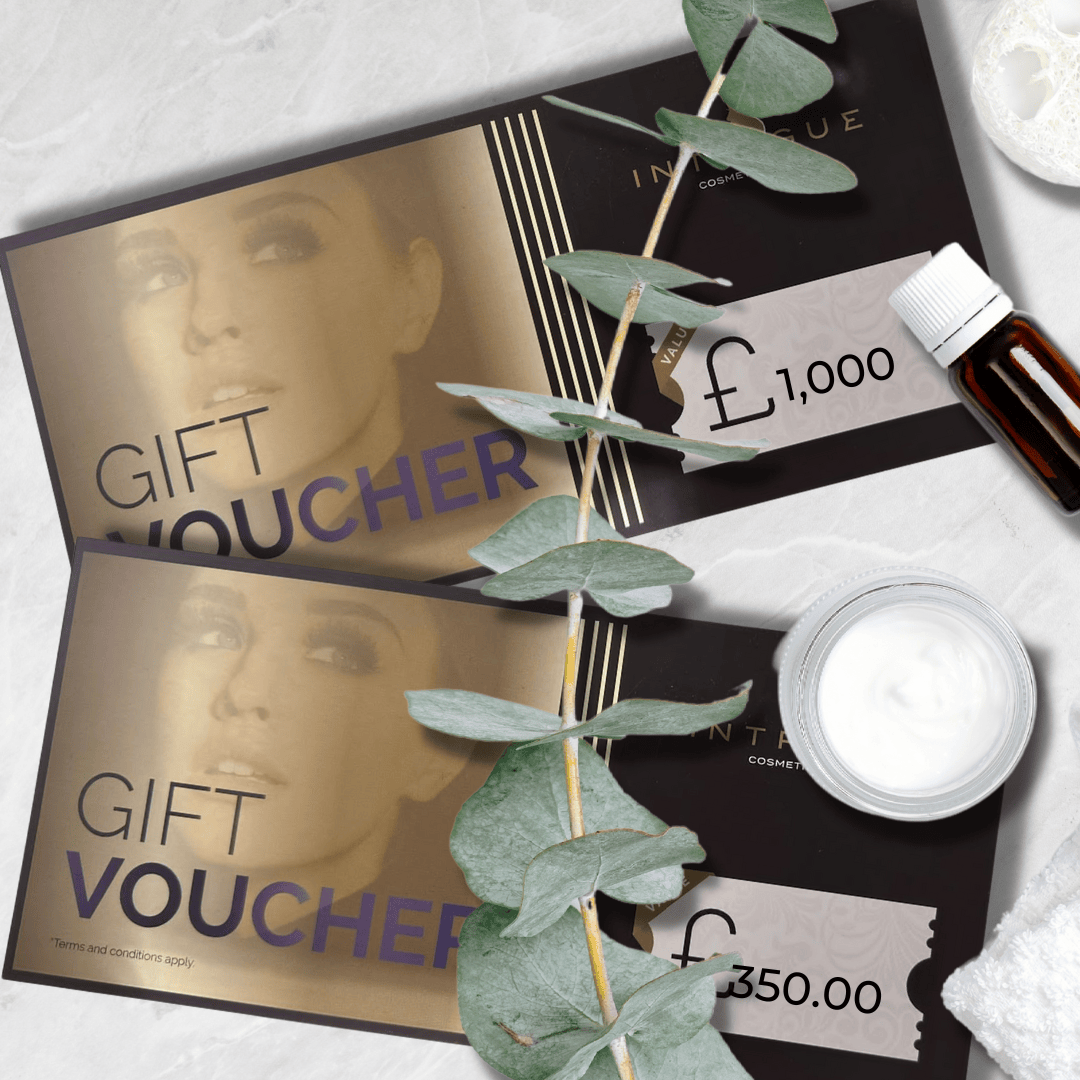 Sign up to our newsletter
Sign up to receive our promotional offers and to keep in touch with all the latest beauty innovations.
Terms and conditions:
A gift voucher is only good for a single transaction; any remaining amount is not exchangeable with cash or another voucher and will be automatically forfeited.
Vouchers are not transferable, refundable or replaceable.
A gift voucher cannot be used in conjunction with any other promotions or discounts.
Any additional cost exceeding the value of a voucher will be paid by the redeemer.
A gift voucher will be considered null and void without the Expiry Date and Authorized Signature being filled up, seal and other authentication signs or if tampered.
You will not earn loyalty points when redeeming this voucher.
All vouchers must be booked in advance.
Appointments are subject to availability, at our discretion. Please call the telephone number to make your appointment. Purchase of a voucher is not a guarantee of an appointment.
A gift voucher will not be replaced when lost, damaged or stolen.
A voucher is valid only at Intrigue Cosmetic Clinic.
In the event of any dispute, the decision of Intrigue Cosmetic Clinic is final.
For full clinic terms and conditions, please visit www.intriguecosmeticclinic.com.
Cosmetic Clinic reserves the right to amend these terms and conditions without prior notice.