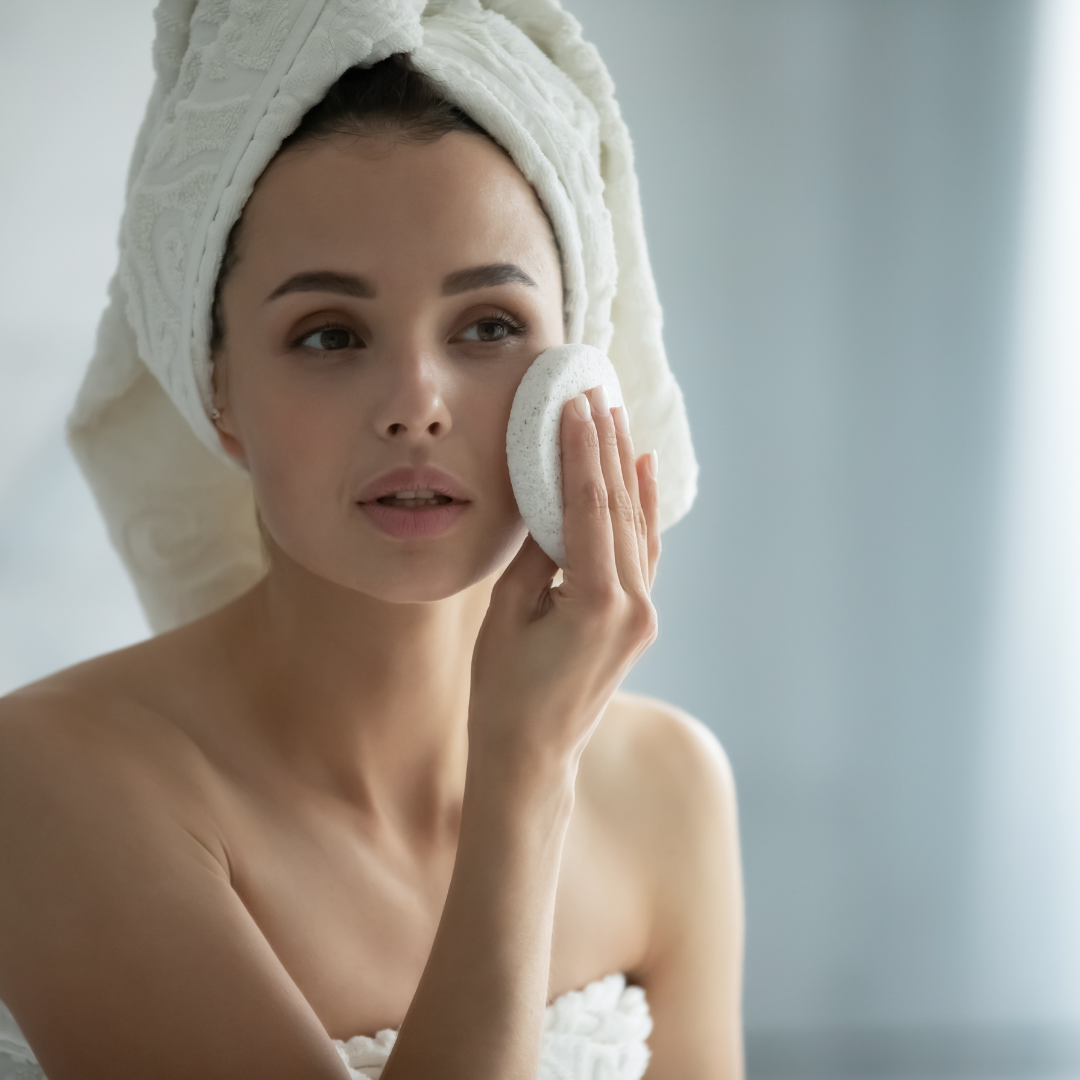 How To Emerge From Lockdown With Beautiful Skin: The Ultimate Stay Home Facial
20-11-2020
If your beauty regime is in need of a little upgrade until you can return through the doors of our clinic after lockdown, our Aesthetic's Artist and Skincare Expert, Amish Patel shares his 5 step approach for the ultimate at-home facial.
The combination of wearing masks, moving from cold air into artificially heated environments, a lockdown 'diet' and stress can all affect your skin. Dry flakey skin, blemishes and spot outbreaks can have an impact on your self-confidence. Here is a home facial regime that will give your skin some TLC and boost your complexion and mindset.
Step 1: Prep The Skin
Tip: Selecting your facial products, face cloth and a fresh, clean towel before you start means that you will be organised and can focus on your facial entirely.
I always recommend that the client stands in front of a mirror when touching their face so they can visually focus on treating the whole area of the face. The first step is to cleanse the skin thoroughly. I love the iS Clinical Cleansing Complex for this job. Cleansing the skin removes dirt, grime and impurities, so you have a clean basis to work from.
A clean face cloth soaked in a bowl of warm water is a lovely addition for opening up those pores and prepping the skin for the next step. Wring out the face cloth of excess water and hold on the skin for around 15 seconds and repeat.
Step 2: Exfoliate
Exfoliating your skin will help remove dead skin cells that build up, and that dull your beautiful natural glow. With any exfoliating product, avoid the delicate skin around the eyes and use light circular motions using your fingertips. Do not drag or pull the skin and don't forget to exfoliate your neck and décolletage.
I recommend using the 'Smooth & Soothe Clinical Facial', which incorporates the iS Clinical Tri-Active Exfoliating Masque.
The masque combines a physical and chemical exfoliator which means your fingers and the ingredients combined delivers a salon professional exfoliating experience for your skin. Wash off with warm water, pat your skin dry gently.
Step 3: Hydrate & Soothe
Now your skin should feel warm to the touch and have a lovely warm glow in appearance. The next step incorporates the iS Hydra-Intensive Cooling Masque (the facial duo). This masque instantly quenches thirsty skin with its luxuriously thick consistency. This product is fantastic for compromised skin.
I recommend massaging the masque for 2 minutes then leave it on for 5 minutes for the product to work its magic. Wipe clean with a damp face cloth or cotton wool pad and pat the skin dry with a clean towel.
Step 4: Soothe With Serums
Serums are my absolute 'go-to' for intensive moisture that gets into the skin without leaving a greasy film. Dependent on your skin's individual needs, I recommend looking at Pro-Heal Serum (for compromised, irritated skin) or Hydra-Cool Serum (for dry skin). Both of these serums contain a powerful combination of superior antioxidants, essential botanicals, and bio-nutrients to give you skin an extra boost.
You can incorporate an eye-cream at this stage. The Youth Eye Complex targets the delicate eye area with clinically proven proteins and peptides. Use an eye cream which is light in texture and designed for use around the eyes.
After adding your serum and eye cream, layer with a quality moisturiser, the iS Clinical Reparative Moisture Emulsion offers rich hydration for dry skin.
Remember, during the winter months, you may want to upgrade your moisturiser to a richer consistency dependent on your seasonal skin needs.
Step 5: Protect
Even though it's winter and you may be covering your face with a mask, the exposed areas of your skin still require protection. UV damage from winter sun is always a threat to your skin, so use a quality suncream when venturing out. I would advise leaving your skin to rest for at least 20 minutes before applying sun protection after this facial routine, and I recommend iS Extreme Protect 30 as a good starting point for winter skin protection. Light in consistency, it's ideal for facing the winter months ahead.
For professional skincare you can enjoy at home, shop HERE.
BACK TO BLOG