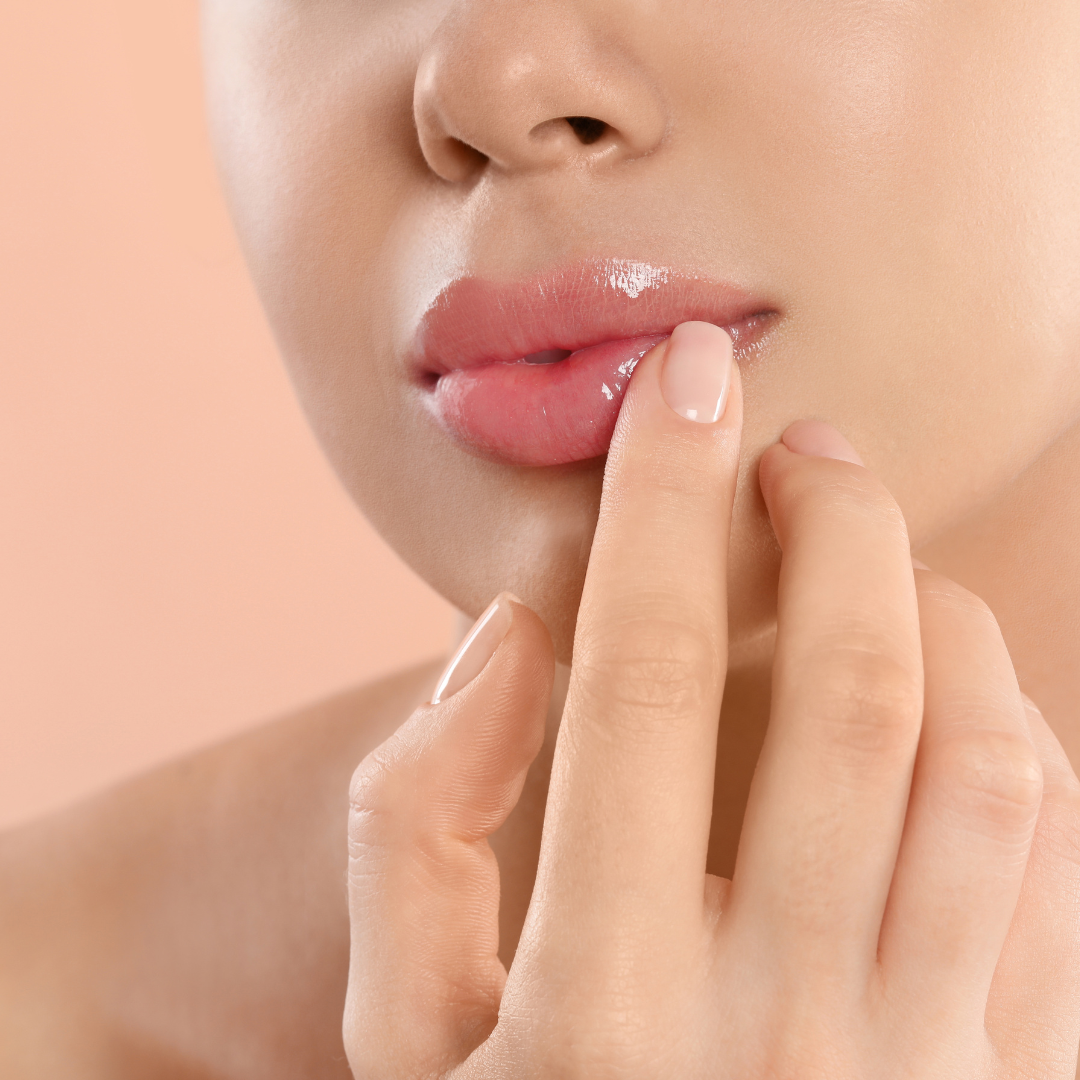 What Is Dermal Filler Migration? How Do I Avoid It?
03-07-2023
You may have heard of dermal filler migration, but what is it, and how can you avoid it happening to you? We asked our award-winning aesthetics practitioner, Amish Patel, to explain more in our latest aesthetics blog.
What Is Dermal Filler Migration?
"Filler migration is where dermal fillers move or migrate to areas of the face, other than their intended injection sites," explains Amish. Dermal facial fillers are used to soften facial lines and plump the skin. Migration is most likely seen in areas such as the lips, cheeks, and tear trough region, although it can happen anywhere filler is injected. In theory, all dermal fillers can migrate, which is why you must choose an injector with exceptional anatomical knowledge to help prevent this from happening."
What Are The Symptoms Of Dermal Filler Migration?
While Dermal fillers are now one of the most common non-surgical cosmetic procedures here in the UK, they can have issues as a result of poor injection technique by an inexperienced injector.
The most common area I see in our dissolving dermal filler referral clients is where the client has had lip filler elsewhere, and a type of filled mould develops the upper lip, causing a 'duck' lip effect and causing unnatural fullness in the area above the lip and lip filler migration. Other symptoms can accumulate as bumps and lumps, but Amish is quick to point out that post-treatment, some clients may experience some pain or swelling around the injection site, including visible lumps or bumps."
"These signs can be pretty normal for some clients in the hours and days following dermal filler treatments, as the filler begins to absorb water after the treatment and begins to swell or as any bruising starts to form. However, if you have any concerns after your treatment, you should always contact your practitioner, who can advise you."
How Quickly Would I Notice Filler Migration?
Although most hyaluronic-based dermal fillers are formulated for instant results, you'll see the full benefit after 10 – 14 days post-treatment. However, it depends on the cause of the migration, as Amish explains;
"If you have been overfilled at the point of treatment, it will be pretty noticeable straight away or in a few days. However, some migration can take months or even years to develop. Most of the time, injectable filler migration is resolved by dissolving the filler, but in some rare cases, it can cause complications. For example, poorly injected tear trough filler injected too superficially can migrate and cause lymphatic obstruction in the future. So investing time and money in choosing an experienced aesthetic practitioner is a legacy for your future health, safety, and looks."
How Do I Avoid Dermal Filler Migration?
As Amish explains, choosing a medical professional with exceptional skill and knowledge is essential, but knowing how much filler to inject and using the right filler for the correct area is equally important;
"Overfilling an area or putting too much filler in during one aesthetic treatment session can cause the filler injections to migrate," says Amish,
"If I believe there is even the slightest risk, I will recommend that the client returns for further appointments to achieve their desired outcome safely. As we only specialise in natural-looking results, we don't over-fill, and I do like clients to go away and 'live' with their first treatment results because often they don't want to add more, giving them thinking space."
"It's much easier to top up your filler than remove. I always inject with the client's long-term goal in mind." Adds Amish.
"Injection technique plays a part in avoiding dermal filler migration, as does using the correct filler consistency for the correct areas. There are different types of filler. Using a dermal filler designed for the cheeks on, say, the lip border will not give natural-looking results as this is a thicker filler and could lead to dermal filler migration and lumps. You need to choose an aesthetics practitioner with the expertise and access to a range of filler types to complement their work."
Aftercare is also an essential factor, as Amish explains;
"You should follow your practitioner's aftercare advice by the letter. Avoiding vigorous exercise and sleeping on your back may be just a couple of aftercare points to consider following your dermal filler cosmetic treatment."
Which Dermal Fillers Are Affected By Migration?
All dermal fillers have the potential to migrate in the wrong hands. There are a number of types of dermal fillers, including Hyaluronic Acid-Based Fillers, Calcium Hydroxylapatite Fillers and Poly-L-lactic Acid Fillers. At Intrigue, we only use hyaluronic acid (HA) fillers from reputable companies which have a solid safety record and reputation; putting your face in safe hands is our business.
"Hyaluronic acid is also naturally found in the human body and therefore works in harmony with the body. HA-based injectables are unique because they can be dissolved with hyaluronidase, an enzyme that breaks down HA fillers, making them a safe client option." Says Amish.
Will Migrated Filler Go Away On Its Own?
"The answer is complicated and really depends on the individual case."
"Often, the only way to truly solve the issue is to dissolve all the dermal filler. Let the area recover and re-inject at a later date. How long this procedure takes depends on the client, the type of filler used (which often dissolving clients won't know) and how the body responds. In the majority of referral cases, we see that require full or partial dissolving to avoid further filler migration. Book an appointment to discuss the issue with your aesthetics practitioner and put a treatment plan in place."
Our Top 10 Tips To Avoid Dermal Filler Migration
Research your practitioner to check your skill and reputation.
Choose a Save Face accredited practitioner. We are excellence rated!
Ask which dermal filler brands your practitioner uses and do your own research.
Get a consultation before you sit in the treatment chair – if it doesn't feel right – walk away.
Don't expect your injector to do everything in one treatment – it's for your safety and well-being.
Follow your practitioners' aftercare advice to avoid complications.
Contact your practitioner if you have any concerns following your treatment.
Choose an injector with prescribing authority; should you need medical assistance, they can help.
Be realistic in your dermal filler expectations and results – natural looking is better than overfilled.
Choose an aesthetics clinic which has excellent reviews and returning clients.
BACK TO BLOG