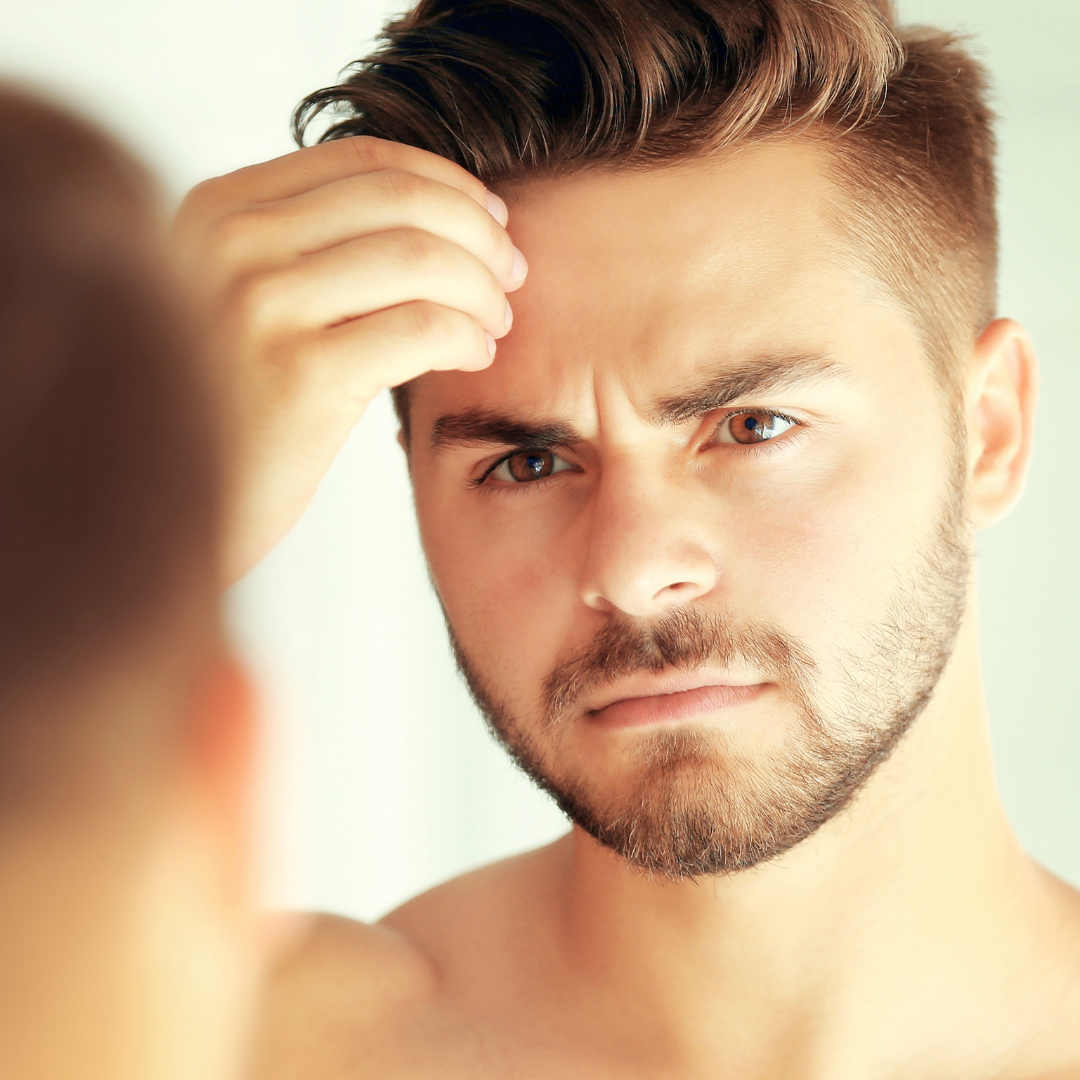 Why Aesthetics For Men Is On The Rise
05-01-2022
If you thought aesthetics wasn't for the boys, think again as our Award-Winning Aesthetics and Skincare Expert Amish Patel shares his experience and thoughts on the growth and rise in male skincare and aesthetics for men.
" It's fair to say that post lockdown, we have welcomed even more male clients through our doors than pre-pandemic times"
Explains Amish.
"I think the combination of having more time to focus on your health and wellbeing plus the 'Zoom effect', where we have all probably seen a bit too much of ourselves through the camera lens, has resulted in more guys taking the plunge and upscaling their beauty treatments." Explains Amish.
So, who are these clients, and why are aesthetics for men on the rise?
" Our younger male clientele demographic see treatments like Botox and fillers as part of their look – they don't see it as an add-on but an essential part of their appearance, just as they would getting a good hair cut or buying quality clothing. Our more mature male clients often have a different approach to aesthetic and skincare treatments; for them, it's more about looking refreshed, less tired or more confident in the boardroom."
The current top four treatments for men at our clinic are anti-wrinkle injections, jawline filler, tear trough filler and rejuvenating facials.
"Aesthetics for men covers a variation of treatments. Anti-wrinkle injections (e.g., Botox) are great for softening frown lines and crows feet. Whilst filler in the jaw can sharpen up a sagging jawline. Tear trough filler simply replenishes lost volume from ageing, so it doesn't add anything more than what has been lost over the years. Tear trough filler is excellent for hollowing under the eyes as it refreshes the face. Rejuvenation facials are great for resurfacing the skin, reducing pore size and tackling the signs of skin damage."
Skin damage is an area, Amish is always advising our clients on;
" If you're only going to do one thing, then start wearing a high sunscreen. There is nothing more ageing than a sun-tan in the long-term! Also, invest in your skin – you wear it every day! Slapping on a bit of moisturiser is probably OK in your early twenties but as you age, so do your skin's needs. We put together skincare bundles for our clients, so they don't even have to think about what they need and create simple skincare routines that give maximum effect with minimum effort!'
So is there a stigma to getting 'tweakments' for men?
"Our clients are from all walks of life and age groups. Men don't often like to talk about aesthetic or beauty treatments because they worry about what people say or think. The reality is that most men these days are doing something, whether it's having regular facials or a touch of filler or anti-wrinkle injections."
So, if you're toying with the idea of getting something done, what should you look for?
" Most essentially, you need to choose someone who champions the natural look. You need to find someone who you can trust and someone who is a trained medical professional who works out of a clinical environment with access to medical products, should you need to be prescribed anything following your treatment."
Thinking About Getting An Aesthetic Treatment, But Not Sure Where To Start? Book A Consultation With Our Aesthetic Experts To Discuss A Bespoke Treatment Plan That Is Right For You.
BACK TO BLOG