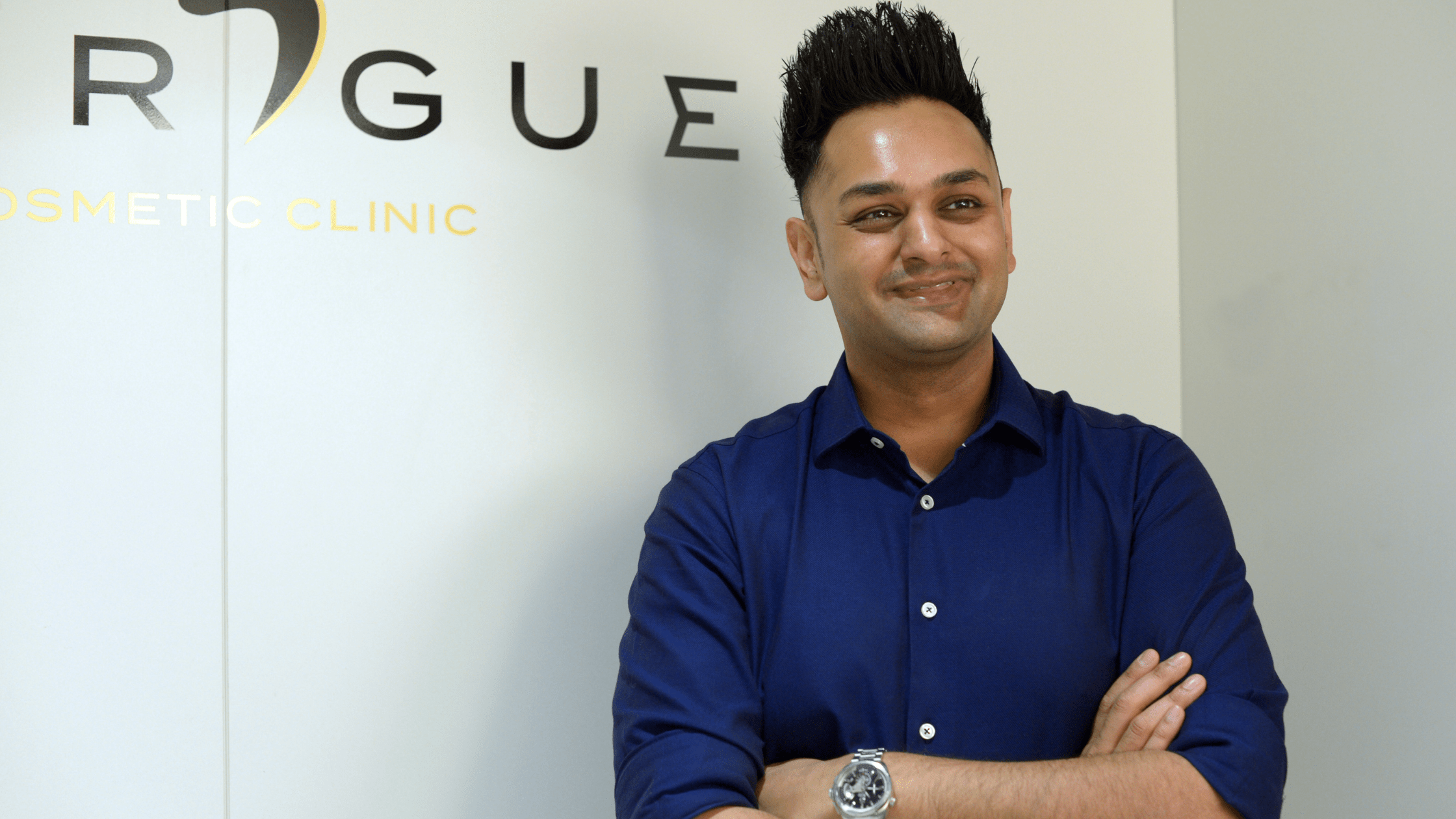 Meet Our Clinic Founder: Amish Patel
11-11-2020
Amish Patel is a Leading Aesthetics Artist, Skin Care Expert and the Founder of our Award-Winning Clinic. In this blog, we put Amish under the spotlight with our short Q&A, and we even learnt a thing or two.
Amish, how would you describe yourself?
"Approachable and a perfectionist!"
What are your passions in life?
"I'm a workaholic and my work is a huge passion of mine. My other great love is my family. Spending time with my wife and my little boy is paramount. As many parents will relate, sometimes life, work balance is a difficult one to juggle. However, I am lucky that my clinical Team is brilliant at organising my work diary."
Describe a typical clinic day
"There is never a typical day at the clinic! Every day is different, which is what I love. My work at the clinic involves a mix of consultations and treatments, and this can fluctuate and change. There is never the hard sell from myself or the clinic team to push clients into making decisions on which treatment is best for them. So, it may be days, weeks, or even months after our consultation that the client returns for the treatment we discussed. The emphasis at our clinic is always on making the client feel confident and relaxed in their decision making. After all, this is your face, and for many clients, any treatment undertaking is a big decision. We respect that."
What do you love most about your job?
"There are so many aspects that I love. I enjoy being part of the client journey from our initial consultation, to the treatment and the follow-up. I love seeing a happy and confident client and knowing we have been part of that evolution or change. I also love my training role, passing on my expertise and experience to students."
Do you have any hobbies Amish?
"If you can call entertaining my little boy and girl a hobby, then yes, it's one I love and am pretty good at!"
What would be your perfect Sunday?
"A lie-in would be wonderful, but not possible with a little one, so the next best thing would be a family trip out for the day. Somewhere new, we could all explore, followed by good food and great conversation. Finished off by watching a feel-good movie at home."
What is your favourite cuisine or dish?
"I am a big lover of food. Going on holiday, one of my must is to check out local street food. Favourite cuisines in general has to be Mexican; it has it all – mojitos, meat, cheese and sweet desserts. But for a more refined evening, steak with a truffle sauce is also lovely."
Favourite tipple?
"I'm not a big drinker, but I do have a real sweet tooth, so port has to be my favourite occasional tipple."
Five things you would require on a desert island?
"My wife, daughter and son, after all exploring it alone wouldn't be fun. My phone (I would hope that I could charge it?!), Sunblock; I hate to burn. I'm a pretty simple, nothing else I need."
Finally, what is your favourite skin tip Amish?
"Protect your face from damaging UVA and UVB rays all year round. People don't realise that you should wear sun protection on cloudy days and throughout the year, even in the winter months. Use Vitamin A (Retinol); it simply does it all reducing fine lines and wrinkles to helping with pigmentation and acne. Hydrate your skin by upgrading the intensity of your moisturiser, especially in winter when the combination of cold outdoors and artificial heating indoors can dry out your skin."
Amish shares his expertise and knowledge in our essential guide HERE.
BACK TO BLOG