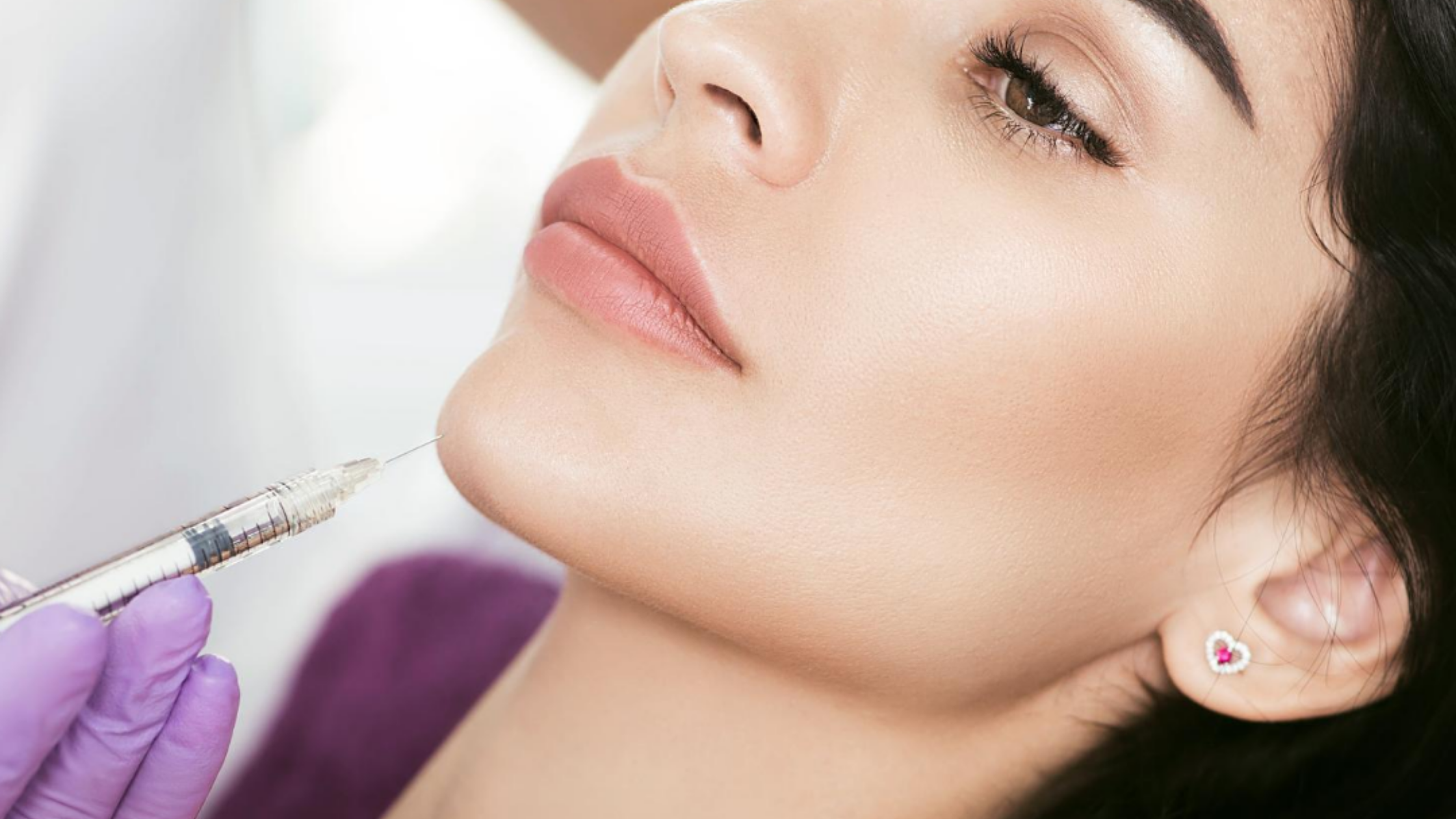 What To Expect From Face Fillers – Essential Guide
21-08-2020
Are you thinking about having aesthetic treatments but not sure what to expect from having face fillers? Our Aesthetic Artist, Amish Patel, explains everything you need to know before going ahead with an aesthetic facial procedure in our essential guide.
What Are Face Fillers?
Face fillers and lip fillers are known as dermal fillers, which are injected into your face. They can be used to help plump the skin, soften wrinkles and lines and help contour the face. In the qualified hands of a professional, they can offer a superb non-surgical option for many clients. Dermal fillers are generally formulated hyaluronic acid which is created synthetically in a laboratory. However, it is a naturally occurring substance within the body. Dermal fillers are available in different gel density and consistency, giving aesthetic practitioners more choice than ever to achieve beautifully natural and subtle results. With my pharmacological background, I have in-depth knowledge of all the products we use in our clinic.
How Long Do Face Fillers Last?
Hyaluronic acid fillers generally last up to 18 months in some parts of the face. There are some more 'semi-permanent fillers on the market which can last longer, but I prefer to avoid these because of the higher risk of complications. With lots of brands and consistencies available, choosing the right blend for the individual varies from client to client. Variables such as the client's age, injection site, and even your metabolism speed can have an impact on the longevity of the product.
What Areas Can We Use Face Fillers?
The most common client areas we work on are the lips, nose to mouth lines (nasolabial folds), mouth to chin lines (marionette lines) and cheeks. Nasolabial folds are an excellent area to treat because, for many clients, these are the lines they notice the most when they look in the mirror. Treating nasolabial folds involves injecting into the nasolabial fold area. Sometimes I may choose to target the upper cheek area, which will give the cheeks a lift, thus making the nasolabial folds look less noticeable. Ultimately, I look at your face as the whole picture. I then work with the best solution to achieve the desired result.
Other parts of the face we work with are the tear trough area, jawline sculpturing, and we also use face fillers for rejuvenating the appearance of ageing hands. One area I also specialise in is non-surgical rhinoplasty or the 'liquid nose-job' as it is known. I have clients who travel as far afield as Dubai for this particular treatment. It is one of the most high-risk dermal filler procedures due to the anatomy and vascularity of the nose. Choosing an expert that has in-depth knowledge of the face and anatomy is crucial for any facial filler work, but especially critical for the nose and eye area.
How Do They Work?
Hyaluronic acid binds with water to create a jelly-like substance which hydrates the tissue around the injection area. It breaks down over time, which is why future treatments are necessary to maintain the desired look.
How Much Do They Cost?
The saying "Pay Cheap, Pay Twice" rings true in the world of aesthetics, and it's important to remember that you are paying for the skill, training and knowledge of the aesthetics practitioner, not just the physical product. As a rough guide, you can look to pay anything from £250 for a syringe on the lip area upwards. Our prices are based on our expertise, training and of course the work to be undertaken for the client.
What To Consider With Face Fillers
Before you even consider sitting in the treatment chair, we would always recommend that you do your homework before committing to any face fillers.
Your face is full of sensitive underlying nerves, arteries and vessels. If the person who is administering the face fillers is not trained or skilled, there is a high risk of infection, scarring and artery occlusion (which can lead to tissue death). You should expect your face fillers practitioner to be an expert in this field.
We never proceed without an in-depth consultation with the client. This is a crucial opportunity for us to discuss your areas of concern, your expectations and any proposed treatment and the cost. We would always recommend that you choose an aesthetic practitioner that works out of a clinical environment for both hygiene and client safety.
I am also a long-standing accredited member of Save Face, a national register of aesthetic practitioners recognised by the Government, The Department of Health, NHS England and The Care Quality Commission.
Look at their credentials and training. Ask to see 'before and after' images of their work to make an informed decision.
We have clients that travel to our aesthetics clinic from London, Essex, Bromley, Beckenham and from overseas. Travelling those extra miles shouldn't be an issue if you find someone that you can trust. After all, this is your face!
What To Expect From Face Fillers
After your consultation, we will book in a date for your treatment. We will have asked for your medical history before your treatment, and you will be asked to sign a consent form, which is standard practice for a trusted aesthetics clinic. Every practitioner is different, but I like to review everything with the client, as discussed in our consultation before progressing with the treatment to ensure that they are totally comfortable.
I will then numb the area with an anaesthetic cream before treatment. Our fillers contain a pre-mixed local anaesthetic, so this helps the patient feel more comfortable during treatment.
Temporary side effects which you can expect from face fillers can range from mild swelling, redness, to discomfort and bruising. However, some clients may also experience itching and tenderness. These symptoms range from mild to moderate and should disappear a few days after your treatment. One side of your face may react differently to the other side, becoming slightly more swollen, but again, the swelling should disperse after a few days.
Once the swelling and bruising have started to subside, you'll see the beautiful results. We also book the client in for a follow-up consultation, which like our initial consultation is free and part of our gold star client care. During this post-treatment appointment, we will also advise on long-term aftercare.
To Book An Appointment With Amish, Contact Us.
For More Expert Tips & Advice Read Our Journal Entry On Why Lip Fillers Do Not Mean Duck Lips.
BACK TO BLOG