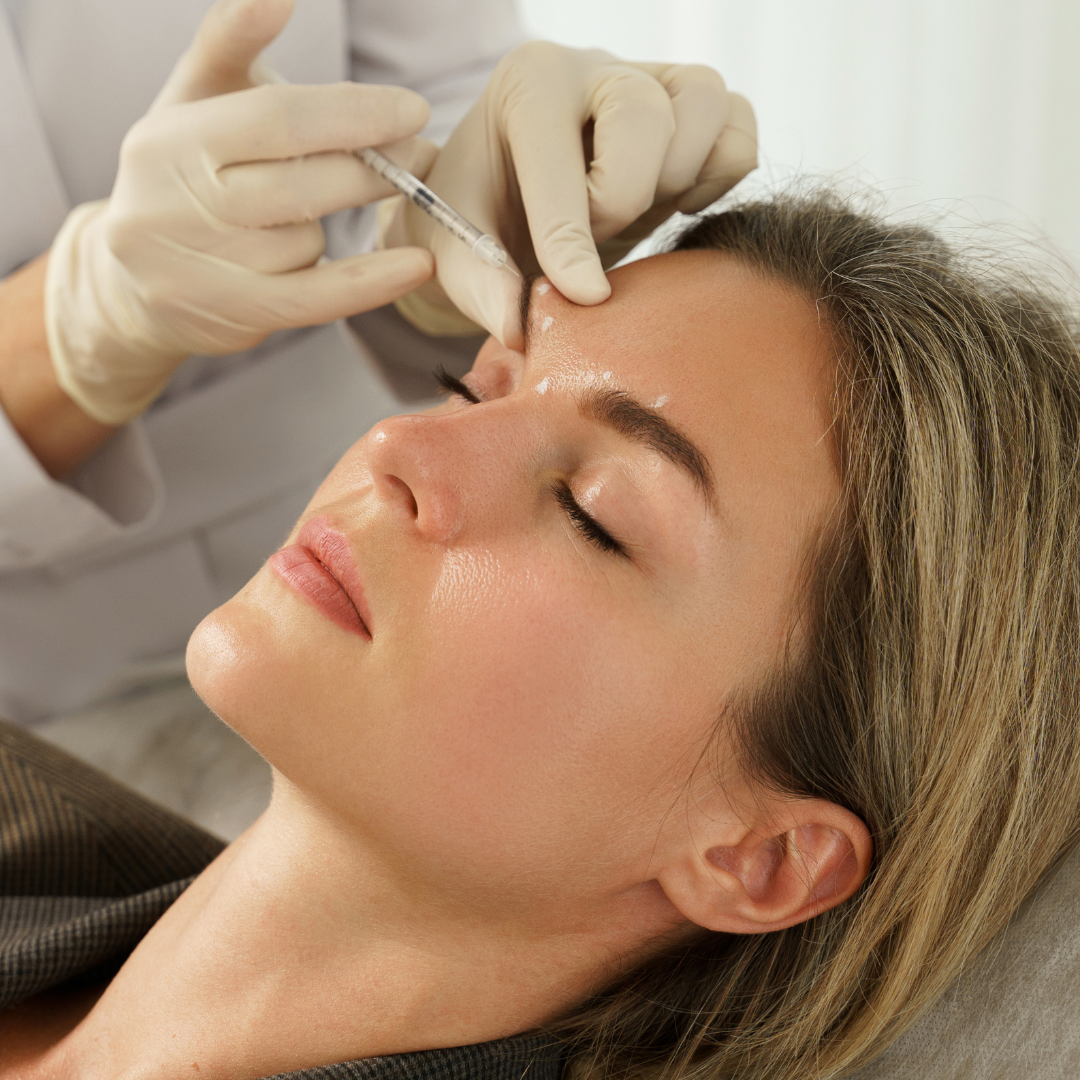 The Benefits of Botox and Profhilo Longfield Kent
30-10-2023
Botox and Profhilo are two popular cosmetic treatments that offer a wide range of benefits for individuals looking to enhance their natural beauty. Both treatments are available at Intrigue Cosmetic Clinic, Longfield, Kent, providing clients access to award-winning aesthetics and skincare treatments. In this blog, we discuss the benefits of Botox and Profhilo treatments.
The Benefits Of Botox
Botox (anti-wrinkle injections), also known as botulinum toxin, is commonly used to reduce the appearance of wrinkles and fine lines. It works by temporarily relaxing the muscles responsible for facial expressions, resulting in smoother and more youthful-looking skin. Additionally Botox injections can treat excessive sweating, 'turkey neck' and jaw clenching.
Botox is a brand name and is an umbrella term for anti-wrinkle injections. There are different manufacturers of anti-wrinkle injectables, and at Intrigue Cosmetic Clinic, we only use quality injectables with excellent safety records to keep our clients safe with exceptional results.
The Benefits of Profhilo
Profhilo, on the other hand, is an injectable treatment that contains hyaluronic acid – a natural substance found in our bodies – to stimulate collagen and elastin production. This innovative treatment rejuvenates the skin from within, improving hydration, texture, and overall firmness. Profhilo is particularly effective in areas prone to sagging, such as the face, neck, and hands.
Choosing A Reputable Clinic
Choosing these treatments at a reputable clinic, such as Intrigue Cosmetic Clinic in Longfield, Kent, ensures you receive professional service from our beauty consultants with exceptional customer care. We are medical professionals with a wealth of expertise in aesthetic treatments and can guide you through the entire treatment process, tailoring the approach to your needs and desired outcomes.
Botox and Profhilo are highly sought-after cosmetic treatments at our clinic in Longfield, Kent, catering to individuals seeking anti-aging solutions and overall skin rejuvenation. With a range of benefits and the expertise of skilled professionals, these treatments can help you achieve your desired aesthetic goals.
Combining Botox and Profhilo Treatments
Alongside our range of treatments, including dermal fillers and facials, Botox and Profhilo are both very effective individual anti-wrinkle treatments. Still, when combined, they can supercharge your aesthetic treatments and enhance your natural beauty.
Our award-winning aesthetics practitioner and celebrity injector, Amish Patel, brings Harley Street London expertise to Longfield, Gravesend Bromley, Longfield, Dartford, Chatham, Rochester and Maidstone. With a wealth of knowledge and as a respected aesthetics trainer, Amish combines anti-ageing injections with advanced skincare such as skin boosters.
Unlike your regular beauty therapist or mobile beauty, Amish is a medical professional qualified in advanced aesthetics. Our beauty services include anti-wrinkle injections and aesthetic treatments such as lip injections, nasolabial folds, non-surgical rhinoplasty, tear trough fillers, injectable skin boosters and anti-aging treatments in a safe, clinical environment.
Amish explains why combining Botox with Profhilo treatments works so well;
" Combining Botox and Profhilo is certainly a good treatment plan for elevated results and skin care. Botox is ideal for more 'immediate' results and preventative measures. Profhilo, in the long run, helps stimulate collagen production and is a superb investment for clients looking for long-term skin rejuvenation and to improve acne scarring."
Why Your Pre-Treatment Consultation Is Important
In your pre-treatment consultation, we will discuss the procedure for treatment with Botox and Profhilo at our aesthetic clinic in Longfield, Kent. We care about our client's aesthetic skin journey, and with awards for our customer service, you'll instantly feel at ease with our friendly and professional experts.
Whether you are looking for lip filler, skin tightening or wish to explore our wide range menu of aesthetic treatments, you can be assured of exceptional client care and beautiful, natural-looking results without the need for cosmetic surgery. Our Longfield flagship aesthetic clinic is the best place to visit for your cosmetic treatments without having to travel to Harley Street for the best professional service and experience in your aesthetic skin journey.
Start Your Treatment Journey Today & Book Now: HERE
BACK TO BLOG