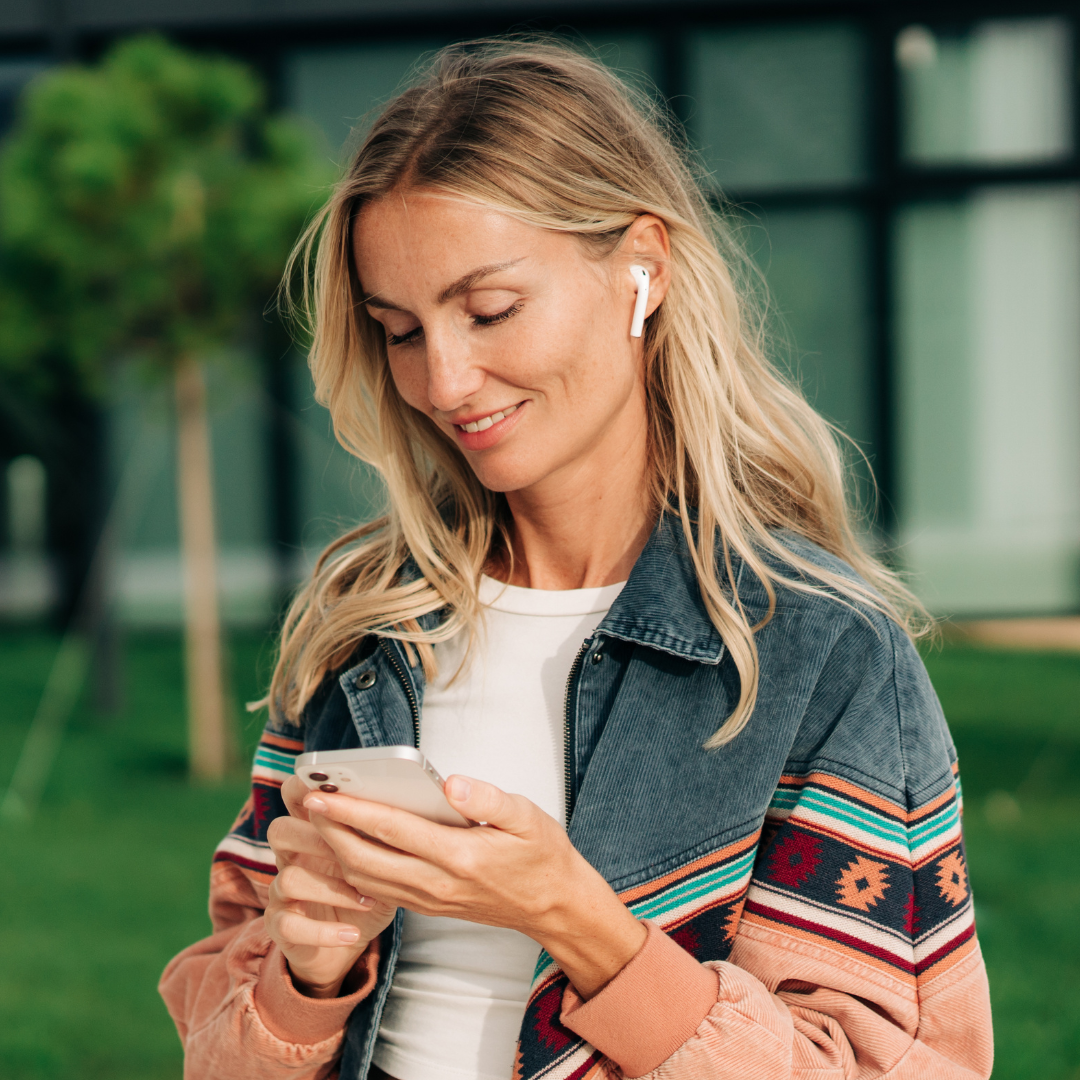 The Ultimate Guide to Choosing the Right Practitioner for Your Face Fillers
02-11-2023
When considering face fillers, choosing a qualified and trained practitioner is crucial. Aesthetic treatments should always be performed by a medical professional with extensive training and experience in the aesthetics industry. Choosing the right practitioner for face fillers is a crucial decision that should never be taken lightly. With the growing popularity of cosmetic procedures and the rise in social media fads and misinformation, it is even more essential to ensure you receive treatment from a qualified and experienced professional. This beauty blog shares expert advice and tips to help you choose the right practitioner for your face fillers.
Why choose Face Fillers anyway?
Face fillers are a very popular choice for individuals looking to enhance their appearance and reverse the signs of ageing. These injectable treatments can help add volume, smooth out lines and wrinkles, and help contour and sculpt facial features. Dermal fillers are a relatively quick and convenient procedure with minimal downtime and recovery and can restore volume and youthfulness without having facial surgery. Often named 'the lunchtime facelift', the 8-point facelift using dermal fillers carries less risk than a facelift and can often achieve dramatic results.
As well as hundreds of different filler brands, there are different types of face fillers available, including hyaluronic acid fillers, collagen stimulators, and fat transfer. At Intrigue Cosmetic Clinic, we only use hyaluronic acid fillers, the most commonly used type of fillers known for their ability to restore facial volume and hydrate the skin.
HA fillers also have a good safety record and mimic the hyaluronic acid naturally occurring in our bodies. Collagen stimulators, on the other hand, work by stimulating the body's collagen production, which can help improve skin elasticity and reduce the appearance of wrinkles over time. Fat transfer involves using the patient's fat from another body area to add volume to the face.
What is the best practitioner protocol?
Before undergoing any cosmetic procedure, you should always have an initial consultation with a reputable practitioner. This allows you to discuss your treatment goals, understand the potential risks and complications, and receive honest advice regarding the best treatment options for your specific needs. Reputable clinics and practitioners should provide quality care, adhere to training standards, and have insurance cover, including public liability insurance.
In summary, face fillers offer many benefits for enhancing their appearance. However, choosing the right practitioner is essential to ensure safe and effective treatment. It is vital to research the qualifications and training of practitioners, have an initial consultation, and select a reputable clinic or practitioner who prioritises patient safety and delivers quality results.
Quality Of Care & Duty Of Care
When considering a practitioner for face fillers, it is of the utmost importance to prioritise the quality of care and duty of care provided by the practitioner. These factors ensure the safety and well-being of clients throughout their aesthetic treatment journey.
Quality of care refers to the standard of treatment provided by the practitioner. This term includes their skills, expertise, and medical training. A qualified aesthetic practitioner will have extensive training in dermal fillers and other injectable treatments. They will also be experienced in conducting initial consultations, assessing the patient's needs and providing honest advice regarding the best course of action.
Duty of care refers to the practitioner's responsibility to prioritise the patient's well-being. Duty of care involves ensuring that the treatment is conducted in a safe environment, using quality products and adhering to regulatory standards. Practitioners should be registered with a regulatory authority and follow ethical guidelines set by the aesthetics industry. They should also have public liability insurance and work out of a clinical environment for their health, well-being and safety.
Credentials & Reviews
When considering dermal face fillers, it is crucial to choose the right practitioner to ensure safe and successful results. One of the most important factors to consider when selecting a practitioner is their credentials. A qualified and registered medical professional with the relevant training and expertise in aesthetic procedures can provide the highest standard of care.
Checking the practitioner's qualifications and registration with a specialist association is essential. For example, you will find that we are rated 'Excellence' as Save Face accredited practitioners and a multi-award winning clinic with What Clinic. Searching for these credentials helps you determine if they have received the necessary training and are up-to-date with the latest techniques and safety protocols for dermal filler treatments. A reputable practitioner will have completed extensive medical training and may hold certifications from recognised bodies or organisations within the aesthetics industry.
Furthermore, reviews from previous clients can provide valuable insights into the quality of care provided by the practitioner. Our clinic has hundreds of five-star reviews spread across Google and Facebook. The number of positive reviews indicates a practitioner's proficiency in delivering satisfactory results.
The best aesthetics clinic for dermal fillers has excellent reviews demonstrating the practitioner's professionalism, honesty, and ability to provide pre-consultations and honest advice.
Potential Risks and Horror Stories
The aesthetics industry continues to see its fair share of horror stories and potential complications from unqualified or inexperienced practitioners performing dermal filler treatments. Our award-winning practitioner is a referral expert for many clinics for corrective or dissolving work on botched filler cases.
Dermal filler complications can range from overfilling, leading to facial asymmetry and dermal filler migration, to real-life horror stories of tissue death and blindness.
These risks highlight the importance of selecting a practitioner with extensive training and medical experience in injectable treatments. By choosing a practitioner with a solid medical background, you can be confident that they understand the anatomy of the face and have the necessary skills to minimise the risk of complications.
Additionally, reputable clinics typically carry insurance cover, including public liability insurance, to provide their clients with a hygienic and safe environment. They also use quality products that meet strict regulations to ensure the best possible outcomes. By thoroughly researching and selecting a practitioner with the right qualifications and experience, you can mitigate the potential risks and have a more satisfactory experience with your cosmetic treatment.
Complications from Face Filler Treatments
Although choosing a reputable practitioner dramatically reduces the risk of dermal filler complications, it doesn't completely eliminate all risks. Therefore, you must choose an aesthetics practitioner who can recognise any issues immediately, deal quickly and effectively in a medical emergency and have immediate access to medical supplies.
An experienced practitioner can spot and deal with any potential red flags confidently and efficiently.
Poor Quality Products or Injectables used in treatments
Poor-quality products or injectables used in treatments can have disastrous consequences for patients. Unqualified practitioners may use low-grade, counterfeit injectables that are not approved by regulatory authorities and contain unknown ingredients. Such products are not subject to the same safety checks as those used by qualified practitioners and may lead to adverse reactions or complications. In some cases, poor-quality injectables can even lead to permanent and life-changing complications.
Beware of Low-Cost Cosmetic Clinics and Procedures
When considering cosmetic procedures such as dermal fillers, it's always important to prioritise quality and safety over cost. Low-cost cosmetic clinics and independent practitioners who visit your house may seem tempting due to their affordability, but they often come with potential risks and dangers that can compromise the outcome and even your health.
You may see '2 for 1' deals or 'filler sharing' discounts or cheap deals such as 'lip fillers for £99', but one of the main reasons why these clinics and individuals may compromise on quality is the lack of experienced practitioners and medical professionals. Non-medical professionals may administer treatments without the necessary knowledge and training, increasing the chances of botched results or adverse reactions.
Reputable clinics, on the other hand, prioritise the training and qualifications of their practitioners, ensuring that they have extensive medical experience and adhere to the highest standards of care.
Choosing a low-cost clinic can lead to potential complications. Improper injection techniques, unsanitary conditions, and substandard products can all contribute to negative outcomes. Furthermore, low-cost clinics may not have the necessary insurance cover, including public liability insurance, which can leave patients at risk in case of any adverse events.
To protect yourself and achieve the desired results from your treatments, it's crucial to do thorough research before choosing a practitioner. Feel free to ask for credentials, proof of training and examples of their client 'before and after' photos. Remember, the quality of care and the safe environment are worth the investment in your well-being and appearance. So, prioritise quality over cost and choose a reputable clinic for your cosmetic procedures.
BACK TO BLOG